Mid-Length (cm) PX11, PX12
Mid-Length (cm) PX03, PX13
Quality clothes made right to your measurements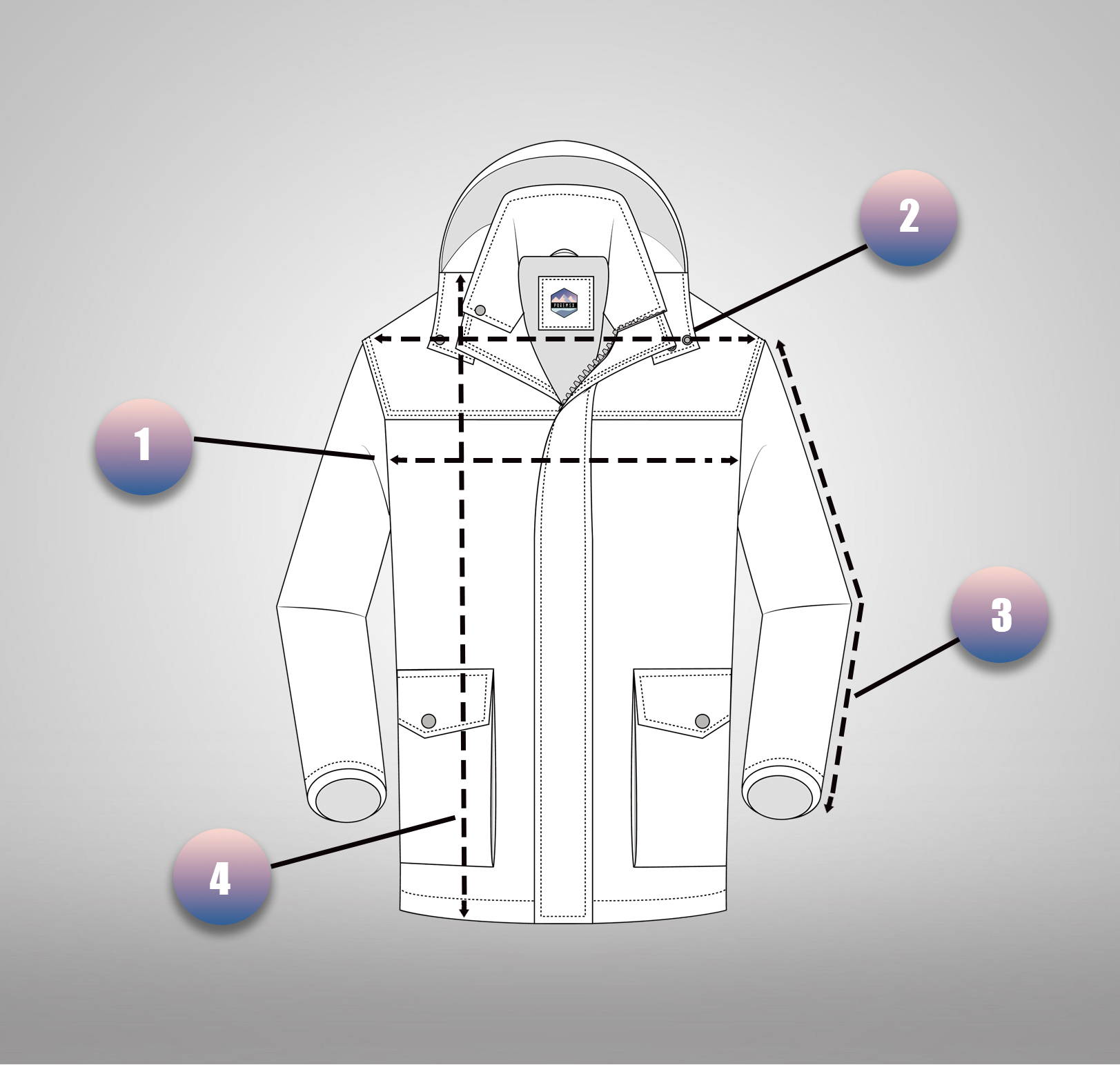 1. Chest
Clothes with the right chest width could improve your wearing comfort. Measure horizontally around the chest using two fingers inside the ruler. You should relax both hands, breathe naturally, and the measuring tape must be straightened.
2. Shoulder
Clothes with the right shoulder width will remove your decadence.Measure in an arc from the end of the left shoulder through the seventh cervical point to the end of the right shoulder.
3. Sleeve
Sleeve length is related to dress etiquette, especially for business occasions. Measure down from the end of the right shoulder to the middle phalanx and then minus 4cm.
4. Length
Measure from the intersection of the neck and shoulders. The ruler should be perpendicular to the ground.
Still confusing about which size you should choose? Feel free to contact our online support to give you recommendations.